Mental Fitness
How Mental Fitness Training Augments Employee Assistance Programs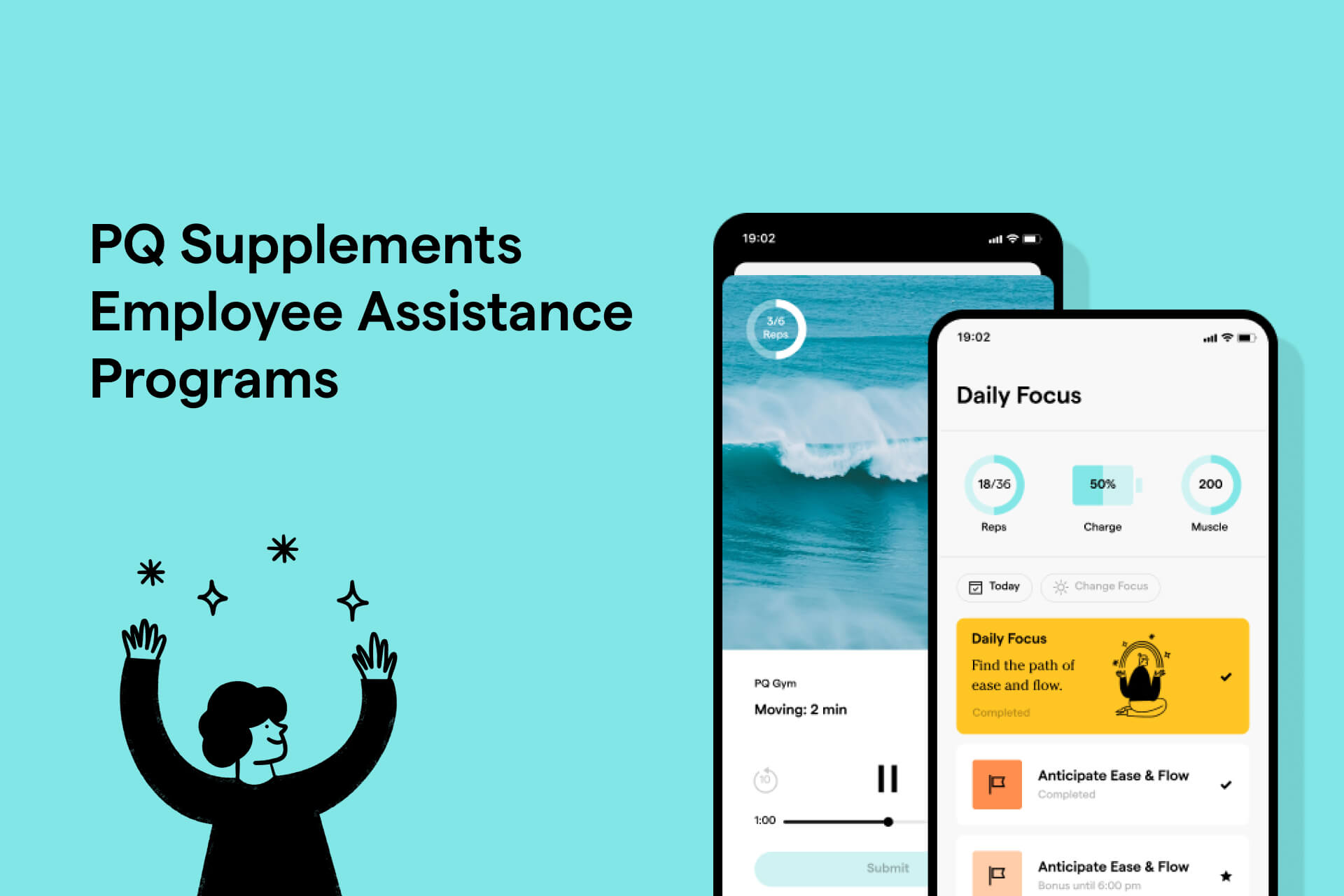 Poor mental health is a global crisis in the workplace and beyond. As a result, organizations worldwide are looking for ways to support employee mental health and wellbeing. While Employee Assistance Programs (EAPs) can be beneficial, many organizations are taking additional preventative steps to foster employee wellbeing.
Experts predict the cost of mental health conditions will rise to $6 trillion globally by 2030. That's a $3.5 trillion increase from 2010, making the cost of poor mental health greater than that of cancer, diabetes, and respiratory ailments combined.
A preventative approach to workplace mental health can help identify and mitigate problems before they become severe. Regarding employee wellbeing across an organization, a mental fitness training program can serve as a preventative measure that ensures employees have the tools to maximize their performance, sustain healthy relationships, and maintain their wellbeing at work and home.
How does mental fitness training enhance Employee Assistance Programs?
Mental fitness training can complement the services offered by most EAPs. When used preventatively, it can reduce the workload of counselors and the need for other services provided by EAPs. For an organization, this means reduced costs and higher-performing employees. The positive effects of mental fitness training ripple outward to employees' daily lives and interactions outside of work.
The Positive Intelligence® (PQ) Program for mental fitness is a simple and scalable way to offer employees an app-guided and peer-supported training program that enhances the services provided by EAPs. Additionally, the PQ Program is available to organizations in the public and private sectors and offers coaching support, workshops and webinars, program management, and train-the-trainer resources.
How is mental fitness training different from traditional personal and professional development programs?
Traditional professional and personal development programs don't offer the preventative benefits that mental fitness training does. Often, the impact of conventional programs is short-lived and does not address the root causes of performance, relationships, and wellbeing issues.
The PQ Program offers lasting results through a three-prong approach to mental fitness training.
1. Focus on building mental muscles as well as gaining insight.
If you simply acquire the insight that feeling frustrated isn't helpful to your performance and wellbeing, you won't automatically stop feeling frustrated. Instead, you need to build mental muscles that shift your brain activation from negative emotions to positive actions.
2. Address the root cause of problems, not just the symptoms.
If you want to improve your ability to show empathy, you might try practicing active listening techniques. But if your Saboteurs are active (i.e., the negative part of your brain is activated), you will not be successful in the long term. You must train your mind to intercept negative thoughts and emotions and build new neural pathways that lead to positive actions.
3. Provide a common operating system with many applications.
Traditional personal and professional development programs all use a different framework, which eventually fades out of mind. The PQ Program's common operating system stems from extensive factor analysis research. Once you complete the PQ Program, all other learnings become applications of the PQ operating system.
Build mental muscles, create lasting positive change
Mental fitness, by definition, is the ability to handle life's challenges from a positive mindset with less stress. Validated by more than 500,000 individuals, including students; CEOs; elite athletes; and sales, operations, and technology teams, the PQ Program is proven to build measurable improvements in mental fitness within six weeks of practice.
Once employees complete the foundational program, the PQ-Powered Teams Program helps team members develop and nurture the four pillars of high-performing teams:
Triple Purpose
Each team member is inspired to grow in meaningful and lasting ways, to help teammates do the same, and to impact others positively.
Earned Trust
The team becomes a safe place for people to be transparent and authentic, admit mistakes and shortcomings, and feel supported and cared for by one another. 
Healthy Conflict
Team members embrace conflict as a gift. Members learn to be upfront and direct in challenging each other to arrive at the best solutions and help each other grow.
Mutual Accountability
Team members hold each other accountable for both results and conduct instead of waiting for the team leader to do so. 
Measurable progress for individuals and teams
Participants in the PQ Program report the following improvements after six weeks of mental fitness training*:
90% use mental/emotional energy more effectively

92% improve the ability to develop others

91% manage stress better

85% increase happiness

84% are better at conflict management

83% improve self-confidence
*Based on survey results from cohort of >2000 Positive Intelligence Program participants after six weeks of mental fitness training
Mental fitness training is a powerful supplement to EAPs by addressing the urgent need for proactive measures to support employee mental health and wellbeing. By implementing mental fitness training alongside EAPs, organizations can create a workplace culture that prioritizes mental health, fosters high-performing teams, and supports the holistic wellbeing of their employees. In a world where mental health is an escalating crisis, investing in mental fitness training is vital to building a healthier, happier, and more productive workforce.