Your Application is Confirmed!

Get Ready to 100X Your Impact As a Coach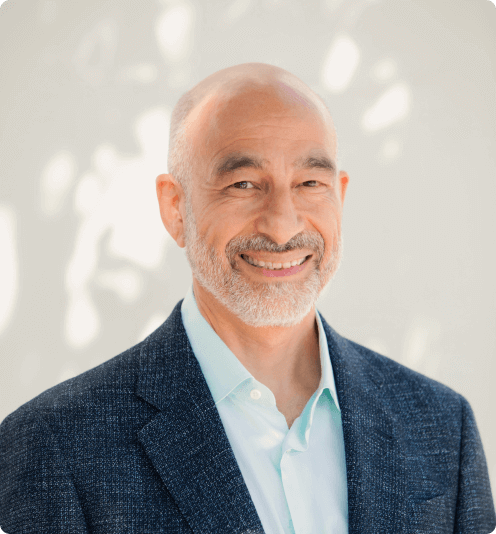 Step 1
Check Your Inbox

Make sure to keep an eye on your email for the necessary next steps before the start of the PQ Coaching Grant Program.

If you have questions about your eligibility or the requirements, make sure to read our Frequently Asked Questions further down on this page.
Step 2
Meet Your Pod

Research proves you're 500% more likely to succeed in our program when you partner with others who can offer accountability and support. That's why every participant in the Positive Intelligence Program will be placed into a support and accountability group, called a Pod. 

Make sure to reach out and introduce yourself to them after we send you your Pod details as they play a critical role in helping you get the most out of this transformational program. 
Step 3
Download the App

After you're placed into a Pod, you'll be instructed to download and register the Positive Intelligence App.

Available for both iOS and Android, the app supports your daily mental fitness exercises, coach challenges, and journal. You're also able to watch the weekly video sessions when they're released each weekend.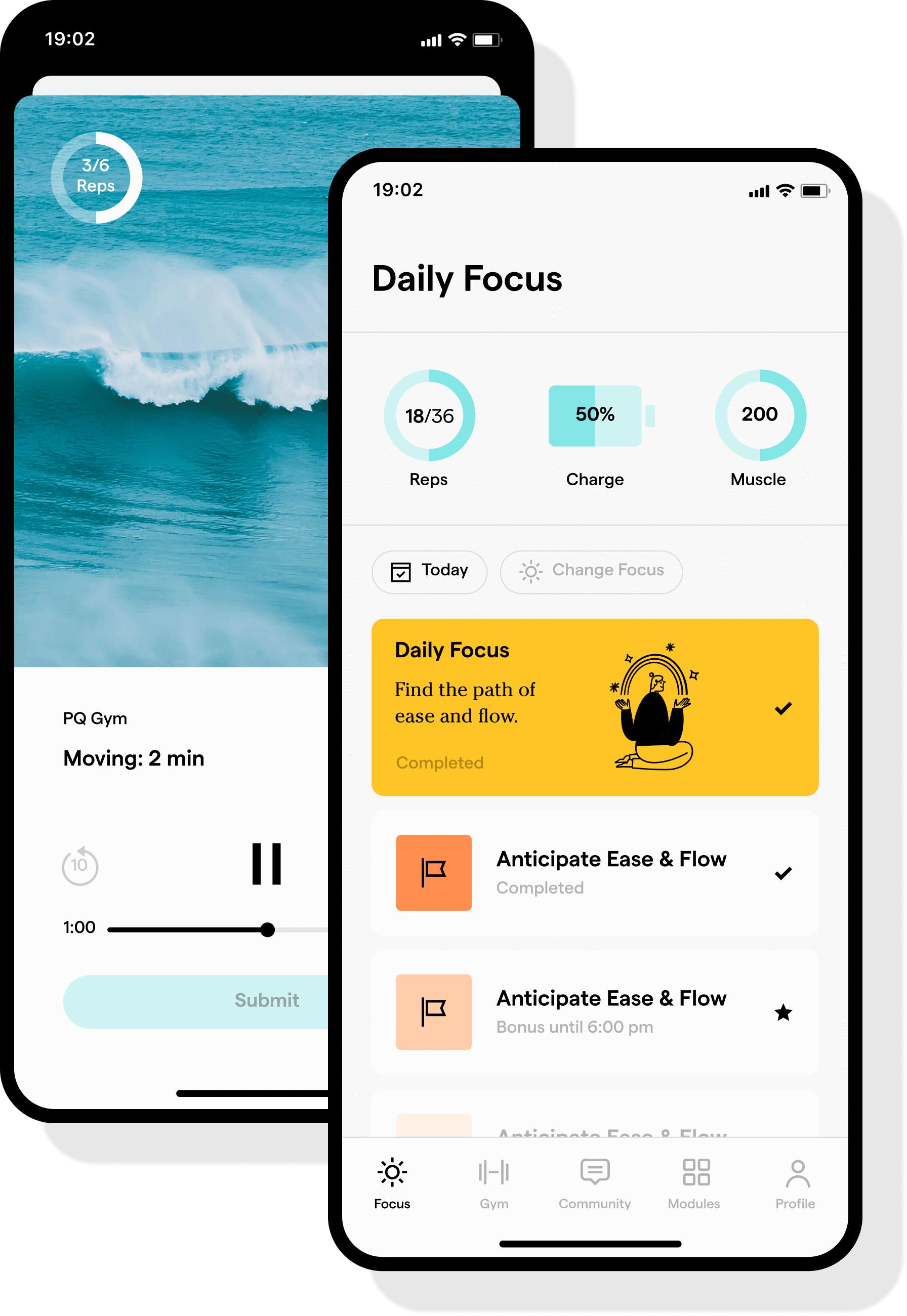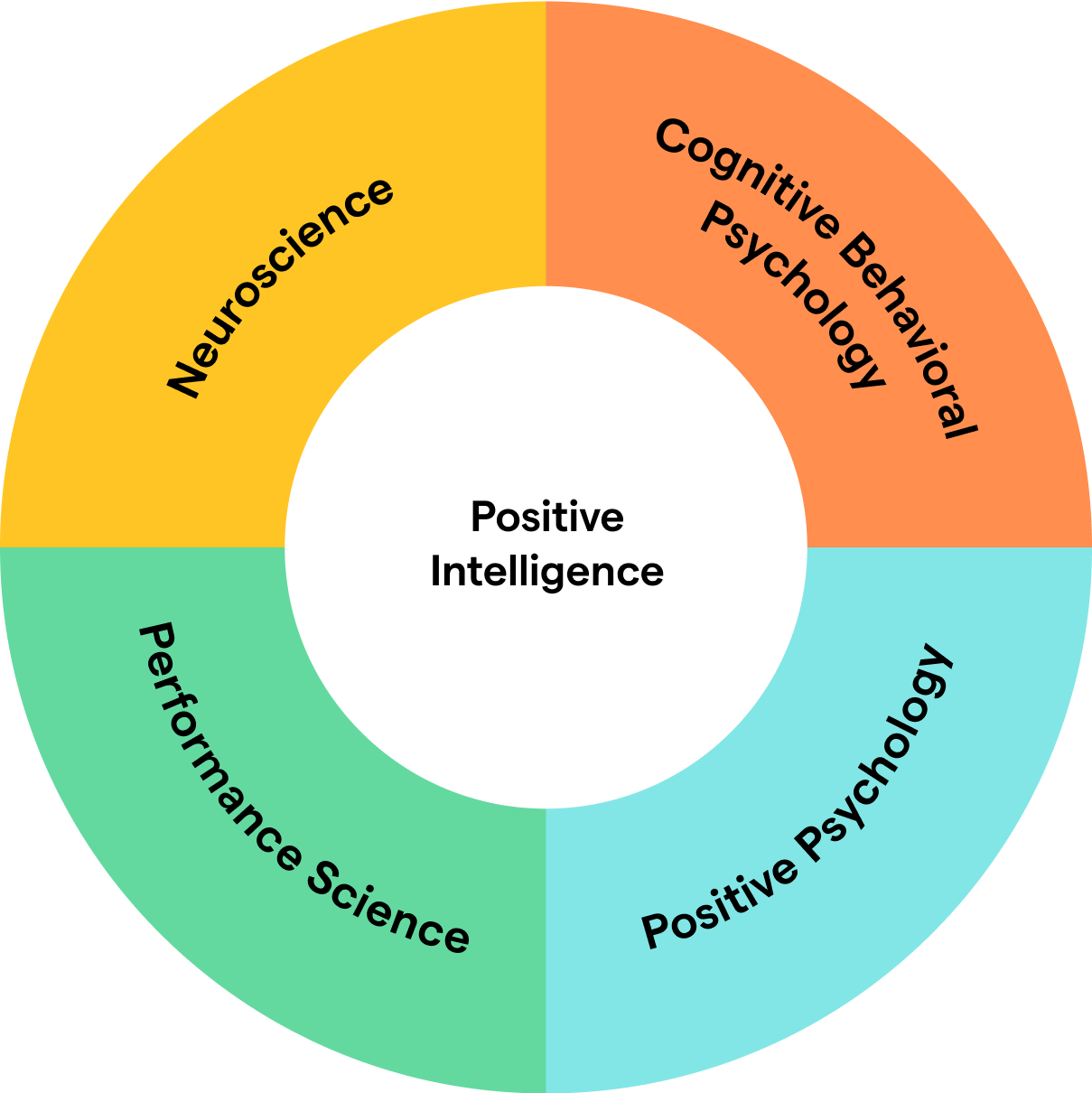 1 / 5

This program has exceeded my expectations both personally and professionally. I believe all coaches should take this course. Understanding saboteurs at a deeper level and also understanding how to quiet them down and live in our Sage can be life changing for both yourself and your clients. I am grateful for both this course and for Shirzad's dedication to his work

Triva Hall

CPCC

2 / 5

This deceptively simple coaching approach is rooted in neuroscience. The whole program is well-designed for deep learning as well as community building. I have grown both as a human being and as a coach in the past five weeks. Please do not miss out on this precious learning opportunity!

Julia Zhu Meade

MA, PCC, NCC, CPQC

3 / 5

So happy to recommend this program to every coach in my network and beyond! For a better world, for your own happiness, for better serving your clients—use this generous offer coming from a great heart!

Ella Morgulis

MBA, ACC

4 / 5

Shirzad Chamine, with this practice I have been able to help my clients in ways we did not think were possible. At this time I can say my success rate has been 100%. Thank you for your generous offer!

Dawn D. Sanders

ACC, CPQC

5 / 5

I took part in Cohort 2 and I really enjoyed and learned a lot from Shirzad. I've used the material in my own life and in the lives of clients. If you are a life or leadership coach, I would recommend this to you.

Daryl McCray

CSL, Restoration Inc.
Say the 100X Grant Program is the most impactful training I ever experienced
Program participants say it gave them the insights, motivation, and structure needed to be a successful coach
The impact PQ has had on their career as a Professional Coach
Program Curriculum
October 14 – December 5, 2023
Build a foundation of mental fitness by strengthening three critical mental muscles to shift the balance of power from your inner Saboteurs (your negative self) to your inner Sage (your positive self).
Week 1

Boost Your Self-Command Muscle

Through a breakthrough process called PQ Reps, you get to boost your Self-Command muscle. With each PQ Rep, you develop greater mastery over your own mind, quiet the negative, and activate the positive region of your brain.

Week 2

Intercept the Judge

Intercept and weaken the most damaging Saboteur, the Judge. You discover how judging yourself, others, and circumstances is a key source of your stress and quite damaging to your performance.

Week 3

Weaken Accomplice Saboteurs

Expose your accomplice Saboteur's hidden lies, limiting beliefs and negative patterns, identified through the Saboteur Assessment. Rewire your negative neural pathways by redirecting this Saboteur's response.

Week 4

From Saboteur to Sage

Strengthen your Sage, the counterpart to your Saboteurs. Practice the Sage Perspective that every problem or challenge can be converted into a gift and opportunity.

Week 5

Boost the Sage Powers

The Sage region of the brain enables 5 primary powers. For peak performance, you learn to boost all 5 powers and know when to use which power.

Week 6

Take Laser-Focused Action

You'll use your Sage's Navigate and Activate powers to take clear-headed, laser-focused, decisive action. Discover how your Sage keeps you "in the zone" while enjoying every step.

Week 7

100X Your Coaching Impact

Begin to leverage the 5 Sage Powers to deliver 10X the impact on any individual client. Then, discover how the unique PQ operating system can 10X your number of clients.
FAQ
Any active, professional coach is eligible to receive the coaching grant to participate in the PQ Program. This could mean you are running your own coaching business, coaching as a side hustle, or currently in a coaching role as an employee within your company.
Besides being an active, professional coach, there's an additional requirement should you choose to apply for the coaching grant.
You are required to participate in the program with your own support & accountability group, called a "Pod". A Pod should consist of 3-5 professional coaches, including you.
Research proves you're 500% more likely to succeed in our program when you partner with people who can offer accountability and support. Any coach you select for your Pod will need to meet the same eligibility requirements and complete the application too.
Please only apply once. Should you apply multiple times under different emails, all of your applications may be rejected.
While many of our students are Master Certified Coaches, we do not require you to have ICF certification to participate. As long as you are actively receiving compensation for your coaching services, you may apply for the coaching grant.
This is the right program for you if:
you want to dramatically increase the number of clients you can serve,
you want to dramatically increase the impact you have on each client,
you are looking for a science-based and trusted system to make results for your clients stick, and
you are willing to put in the initial effort to rewire years of mental habits that don't serve you.
You are also required to fully commit to the program throughout its duration. Once the program kicks off, we expect those who are participating to make this a priority. That means setting aside a couple of hours each week for the lessons and exercises. Here's what you can expect in terms of time commitment:
Weekly video sessions (1 hour)
Daily app-guided mental exercises (15 minutes)

Weekly check-in meetings with your accountability pod group (30 minutes)

Weekly Q&A session with Coach Shirzad (optional, 55 minutes)
The program is is self-paced and delivered entirely through the Positive Intelligence app. The weekly video sessions are divided into bite-sized chunks for you to watch when you have the time.
Videos are released each Saturday and we most people find the weekend is the most convenient time to watch.
The only live component is the weekly check-in meeting with your accountability group, or "Pod". This is typically around 30 minutes long and held in any group video app (e.g. Zoom, WhatApp or FaceTime).
There is also a live optional weekly Q&A session with Coach Shirzad which is held over Zoom to answer any questions you might have with the application of the material. All calls are recorded in case you cannot attend.
Once the program begins, the live weekly Q&A with Coach Shirzad will take place each Tuesday at 8am Pacific Time (11am Eastern). The Q&A is optional and all calls are recorded and shared within 48 hours.
The minimum number of Pod members is three, including yourself. And the maximum is five.
As your Pod meeting should be roughly 5 minutes/person any more than this makes the meetings too lengthy.
We want every coach to have the opportunity to participate. As soon as you apply for the coaching grant, we'll provide you with links and emails that make it easy to invite others to join you.
If you don't have people in your immediate professional network that can join you, most coaches report being able to find buddies through posting on LinkedIn or Facebook, especially in professional groups that you might be a member of.
The earlier you apply, the more opportunity you have to find your Pod members, so don't delay!
Yes. If you have 3 or 4 approved coaches already, including yourself, you should go ahead and complete your Pod details by following the link in your approval email. Once your Pod is created, you'll be able to add any missing members.
Once you form your Pod, you are guaranteed your spot in my PQ Coaching Grant program. So it's worth doing as soon as you are able.
You should split your group into two or more Pods.
Every participant in the PQ Coaching Grant Program is able to communicate with the whole group using our unique Community features. So even if your group is split into multiple Pods, there's nothing preventing you from staying in touch and checking in with each other over the program's duration.
No, we do not offer Continuing Coach Education (CCE) units for the coaching grant program.
We do not include certification as part of the coaching grant program. However, if you wish to become a Certified Positive Intelligence Coach in the future, your participation in the coaching grant program counts towards the pre-requisites.
Your daily practice is delivered via the exclusive PQ app, where participants can access their daily mental fitness exercises, coach challenges, reflections, and their PQ metrics dashboard.
The minimum requirements for the PQ app are a smartphone or device capable or running iOS 12.0 or Android 6.0 onwards.